The Amateur Golf Alliance "AGA" is excited to announce that the 2022 Concession Cup Match will be conducted at the Real Club Valderrama in Sotogrande, Spain on November 14-18. The biennial match has been postponed for several years due to the COVID outbreak but will conduct the event overseas for the first time. The Walker Cup style event brings together the world's best mid-amateurs and senior amateurs playing for Team USA and Europe. The match has been played at the Concession Club since its inception in 2014. Tony Jacklin and AGA Honorary Chairman, Jack Nicklaus, have attended each of the previous year's matches.
This year's match will incorporate several changes from previous years starting with the new title sponsor, Golf Genius. Golf Genius software is used around the world as the developer of the World Handicap System, tournament administration software and Golf shop technology.
Each team will be composed of six mid-amateurs and six senior amateurs. The GB&I team will expand to have five players from Europe. The expansion of the European team is part of the AGA's initiative to work with the golf federations in Europe to promote the Mid-Am and Senior game.
Members of the US team will be selected based on a new point system in which players will earn WAGR points via selected national tournaments conducted across the US. Four of the six members in each division will be selected off the points list with the US Mid-Am and US Senior champions will also be selected, leaving one player in each division as a captain's selections (see points list below).
"This has been a long time in the making" said, AGA President Alan Fadel, "but we are excited to bring the match back to life and to play overseas. We are also excited that when we come back to the states in 2024 the match will add a women's side."
Managing Director Rob Addington of Anera Sports added, "another new component of this year's match will be the Ambassador Cup. This match will be made up of players from across the world that will join in the tournament festivities and get a similar VIP experience as the Concession Cup team members." For additional information on the Ambassador Cup playing spots contact Rob Addington.
2022 Concession Cup Match
Team USA Points List
Mid-Am (6 players):
• Top 4 Mid-Ams from Points List
• 2022 US Mid-Amateur Champion (if eligible)
• Remaining player(s) selected via Captain's Pick
Senior (6 players):
• Top 4 Seniors from Points List
• 2022 US Senior Amateur Champion (if eligible)
• Remaining player(s) selected via Captain's Pick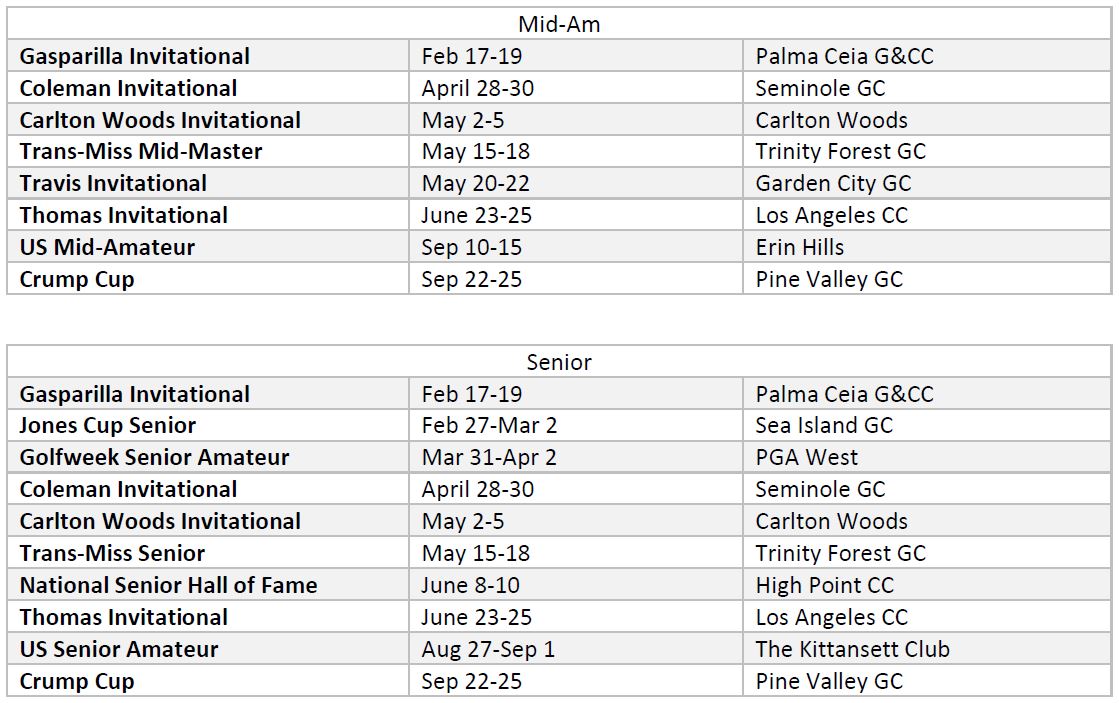 * Cumulative WAGR points earned at these tournaments will determine order on points list
* Points list will be updated on Concession Cup website after each tournament
* The final team will be selected September 30th.
* For the 2024 Concession Cup additional events and a running two year points