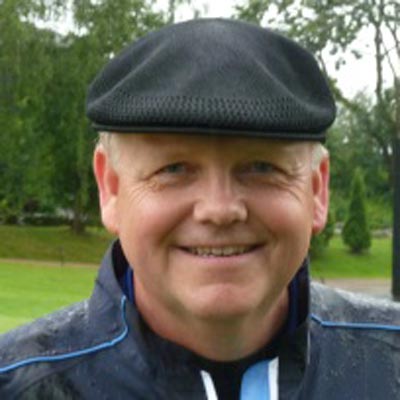 Captain
Tore C. Sviland
Norway

Tore Sviland has been competing in international amateur golf since 1974. He has played in more than 50 R&A and EGA events, including the 1981 British Open. He has represented Norway 3 times in the Eisenhower Trophy, in 2 World Cup finals and has been selected to represent Continent of Europe vs GB&I in the St. Andrews Trophy, Jacques Leglise Trophy and the 2015 Senior Match. He has won amateur tournaments across Europe, among them the 1980 Tournament of European Champions (Fiat Trophy), 5 Norwegian Championships, the 2018 and 2019 Scandinavian Seniors and he has finished runner up in the European Senior Championship.
Vice Captain
James Bunch
Scotland
Scottish Mid-Amateur
Welsh Mid-Amateur Champion
Gerald Micklem Cup Champion
Scottish Boys Open Strokeplay Champion
GB&I Concession Cup teams 2014, 2016
GB&I Jacques Léglise Trophy team 1993
Scotland (various national teams) 1993-1998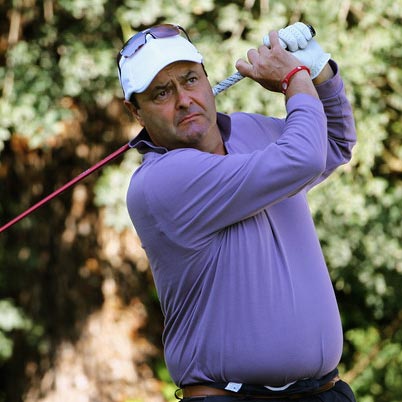 Vice Captain
Francois Illouz
France
Played Eisenhower Trophy 78 80 84 88 90
Low amateur French open 1980
Winner of the individual European team championship 1981
Winner French international Champion Match Play 81 -82
Winner French international stroke play Coupe Murat 81-82-92-95-2002
Winner Spanish international Champion 1980
Winner Swiss international championship 82 -84
Winner Scottish amateur Champion 1989
Winner Anderson memorial 1997
Winner European Mid-Amateur 2000 – 2010
Low amateur Lancôme trophy 2002
Winner English Mid-Amateur (Logan Trophy) 2002
Winner French international mid am 1996 – 1998 – 2001 -2008-2009
2010 -2013 member European senior tour
3 times Saint Andrews trophy team member
Captain of French national team 1992-1994
Winner Belgium senior amateur 2021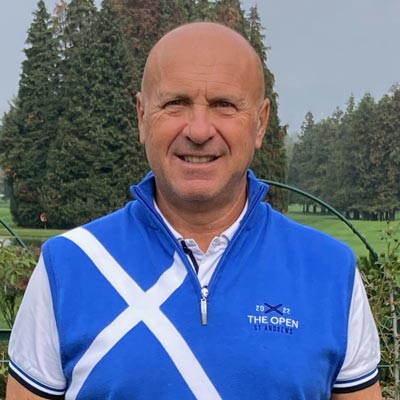 Vice Captain
Gianluca Bolla
Italy
Won 17 Italian national titles, 9 Mid-Amateur, 5 Senior, 3 Club team
Won 2 Silver Medals at the Senior Italian Open
Won 3 Italian International Senior and 3 Italian International over 60
Won twice European Senior over 60
Won Czech International Senior
Won 2 Swiss International Senior
Won Spanish International Senior double.
Twice silver medal European Senior Team, playing Captain of the Italian team for the last 6 years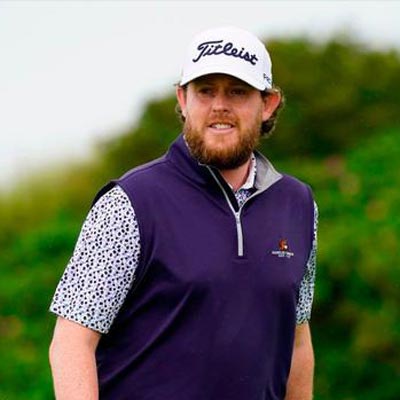 Matthew McClean
Ireland
2022 US Mid-Amateur Champion
GB&I 2022 St. Andrews Trophy team member
Irish 2022 Eisenhower Trophy team member
2 times Irish European Team Championship member
3 times Irish Home International team member
Runner up Irish Open Amateur Championship 2022
Runner up North of Ireland Championship 2022
3rd Brabazon Trophy 2022
6th Lytham Trophy 2022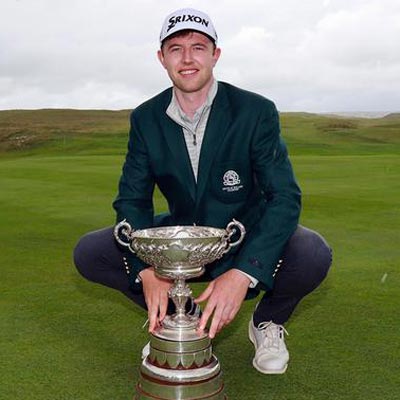 Hugh Foley
Ireland
2020 Irish Amateur Champion
2021 Ireland Interclub Team Matchplay Champion
2021 West of Ireland Champion
2022 Spanish Amateur Quarter Finalist
Irish 2022 European Team Championship team member
2022 3rd Scottish Amateur
2022 North of Ireland Champion
2022 South of Ireland Champion
2022 Irish Amateur Close Runner Up
2022 USGA Mid-Amateur Runner Up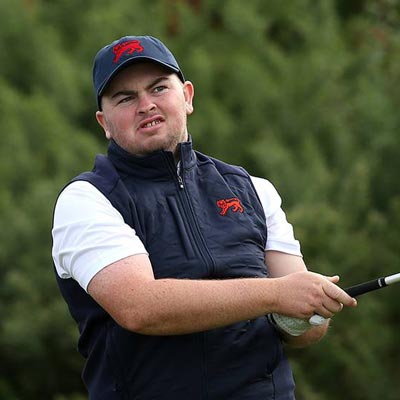 Caolan Rafferty
Ireland
2019 Walker Cup player
Won home internationals with Ireland twice
Won Palmer Cup with the International team in 2020
South of Ireland Champion 2018.
West of Ireland Champion 2019.
Leading qualifier in the Amateur Championship 2017.
Winner of the 2017 Compeonato Internacional Copa Fedegolf (both team and individual)
Irish Intervarsity Champion 2017
Represented Ireland in 4 European Team Championships, last time 2022.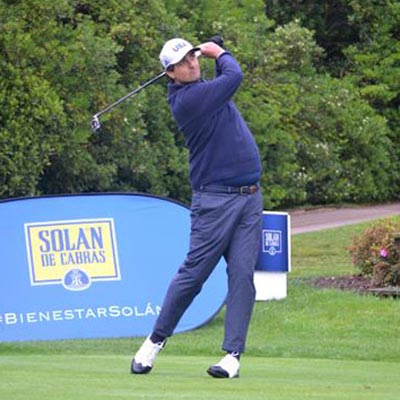 Moises Cobo
Spain
Madrid Mid-Amateur Champion 2022 and 2018
Spanish Mid Am Champion 2022
Spanish Team Club Champion 2019
Spanish Mid-Amateur Championship Runner up 2019
Played Collegiate Gólf at Coastal Carolina University 2003-2007 alongside Dustin Johnson Breaking the university's Scoring records and titles up to date and finishing 3rd as a team in 2007 NCAA Championship.
Runner up in The Spanish Professional Championship 2010
Spanish Amateur stroke play Champion in 2009
Spanish Amateur Match play runner up in 2006
Spanish Amateur Match play Champion in 2008 and 2009
Played numerous European Tour events and Challenge Tour events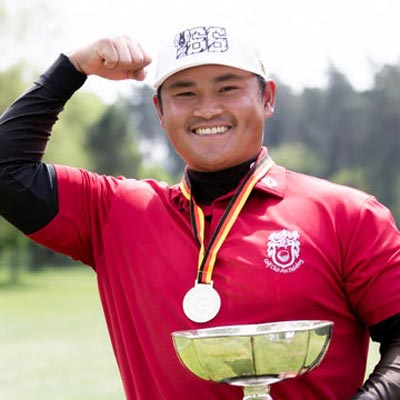 Leon Breimer
Germany
1st Czech International Amateur 2019
2nd Starnberg Open (ProGolfTour) 2020
GTGA Invitational 2020
1st German Matchplay Championship 2022
1st Hungarian Open Tour I 2022
2nd Bavarian Championship 2022
2nd Bavarian Foursome/Fourball Championship 2022
6th in German National Amateur
2nd best amateur in Euram Bank Open (European Challenge Tour)
3rd Olivier Memorial Barras (qualifying tournament for Omega Masters)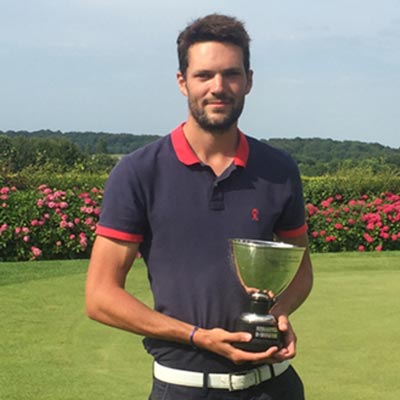 Gregoire Schoeb
France
Former no 45 on WAGR
Represented France in the 2016 European Team Championship
Won Belgian International 2015
Won French Cup Lignel 2013 and 2020
Won French Coupe Mouchy 2016
2nd Spirit International 2015
3rd Nations Cup 2016
French Mid-Amateur Team Champion 2021
Leading the French Mid-Amateur ranking 2022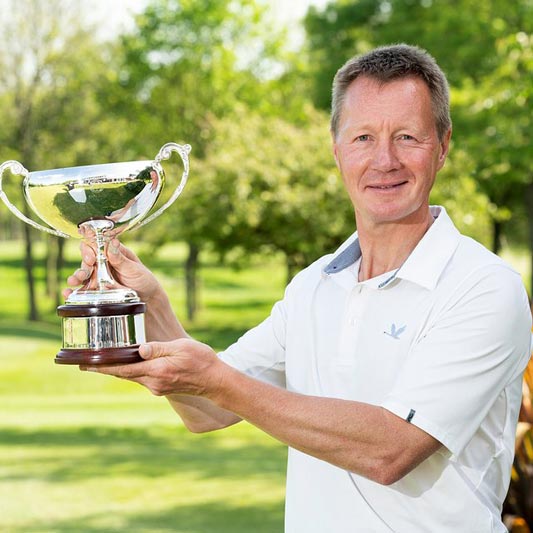 Stephen Jensen
England
2017 English MidAm Champion
2021 T3rd English Seniors
2021 Winner Scottish Seniors
2021 England Senior Team Home Internationals
2021 England Senior Team European Team Championship
2022 Winner West of England Seniors
2022 Winner English Seniors Championship
2022 T4th Irish Seniors
2022 T3rd Scottish Seniors
2022 T4th British Seniors
2022 US Seniors QF
2022 England Senior Team Home Internationals
2022 Winner England Senior OOM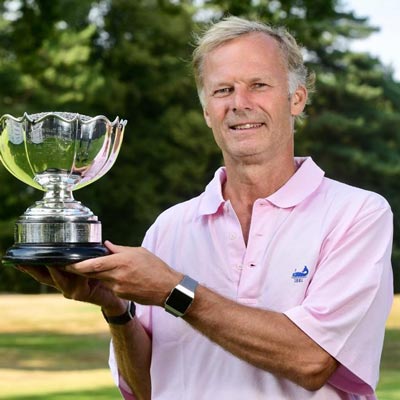 Rupert Kellock
England
Represented England in Senior Home Internationals 2018, 2019 (winners), 2021 (winners)
Represented England in European Team Championships 2018, 2019 (winners) and 2021
Qualified for British Senior Open 2021
British Senior T8th in 2022, T4th in 2021, T7th in 2019, T5th in 2017
European Senior 4th in 2022
Scandinavian Senior Champion 2022
English Senior Champion 2020 and 2021
English Senior Matchplay SF in 2022
Welsh Senior Champion 2018
Scottish Senior T7th 2022 and 2021
Irish Senior 5th in 2021
Spanish Senior 2nd in 2022
Portuguese Senior 4th in 2021
US Senior made matchplay in 2022
Crump Cup SF in 2022
US International Senior Individual Championships 7th in 2022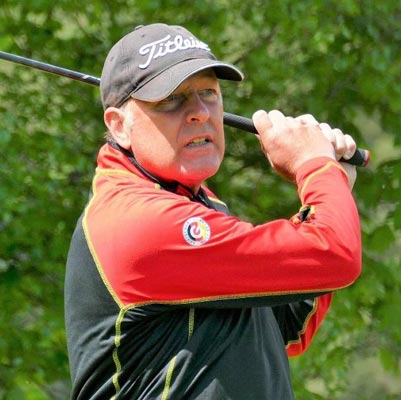 Martin Birkholz
Germany
2014 international Austrian Senior Champion
2017 2nd European Senior Championship
2018 European Senior Champion
2018 European Senior Team Champion (Germany)
2020 4th European Senior Championship
2021 European Senior Champion
2021 European Senior Team Champion (Germany)
2022 international Belgian Senior Champion
Winner of 10 national Mid-am and 10 national senior titles in Germany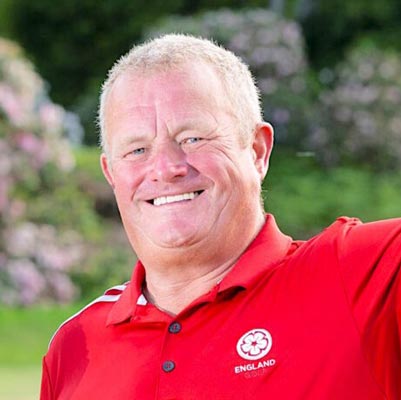 Trevor Foster
England
British Senior Champion 2018
Irish Senior Champion 2018
West of England Champion 2018
England Golf Order of Merit winner 2018
Runner up Scottish Seniors 2018
Qualified Open Senior 2019    Royal Lytham
European Team Championship Player 2018/2021/2022
England Home International player 2018/2021/2022
Played in the US Seniors Amateur Championship 2018/2019
Silver Medal winner leading amateur in 2021 Senior British Open at Sunningdale Golf Club
Runner up Scottish Senior Championship 2021
British Senior Amateur Championship Bronze medal winner 2021
West of England Champion 2021
England Senior Champion 2022
Bronze medal winner in 2022 Senior British Open at Gleneagles Golf Club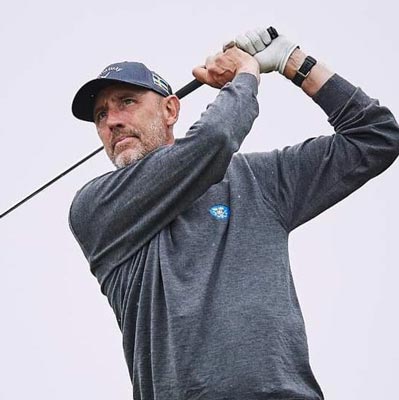 Mattias Pernheden
Sweden
European Seniors Championship Champion 2019
Two-time European Seniors Championship runner-up 2011, 2018
European Seniors Team Championship Champion. 2022
Six-time member of Swedish European Seniors Team Championship. 2022-2016
Two-time Swedish International Senior Men's Champion 2022, 2017
Four-time Swedish Senior Order of Merit Winner. 2022, 2021, 2018, 2016
Ten-time winner on Swedish Senior tour 2022-2016
Five-time Gothenburg Senior district Champion. 2022, 2017, 2015, 2013, 2012
Six-time Gothenburg Senior Order of Merit Winner 2022, 2021, 2020, 2018, 2017, 2016
Gothenburg district Champion. 2013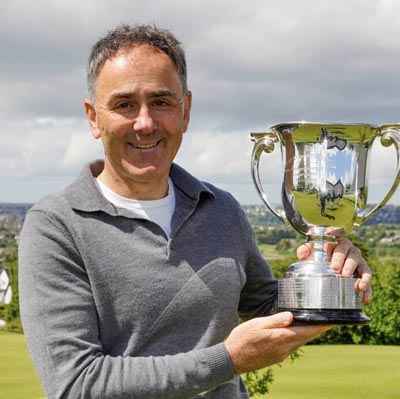 Jody Fanagan
Ireland
Walker Cup – 1995 winner v USA (3 wins from 3)
Andrews Trophy – GB and Ireland team v Europe 1992 and 1996 (winners)
Irish International 1989 – 1997 with over 90 appearances
South of Ireland Championship winner 1995
West of Ireland Champion 1997
J G Anderson Invitational – winner 1997 – Winged Foot GC  ( with Noel Fox)
Senior Irish Open Strokeplay champion 2022
Irish Senior International team 2022 (3rd place European Team Championship)